Santa Sack - Personalised
Surprise your little one this Christmas with a personalised Santa Sack! Crafted in Ireland, this digital print sack measures 50cm wide and 70cm long - and can bear a unique design that fits your family's theme. Give your present-opening even more of a magical touch with a special name, image or logo! You'll have them saying "Ho Ho Ho!" in no time!
HOW THE ORDERING PROCESS WORKS:
Order here online or through our office.
Let us know what name & theme you would like. 
Upload your logo or image if necessary. If it is a well known logo/crest, just let us know, we will have it on file or can find it for you.
We will email you back your sample image.
Once you're happy with it, you give us the go ahead by email.
We will then make your Santa Sack.
Once your Santa Sack is ready, we will ship it or contact you for collection.
The whole process may take between 5-10 days depending on quantities and other factors, but usually we would have your order ready to ship or collect within a week.

Artwork can be attached preferably in ai, eps or pdf format for PC (with font converted to outlines). It is important that your logo is a high resolution. It is important that your logo is a high resolution line art file as this allows us to enlarge it to full size without any pixilation or blurring occurring. If you could also provide pantone references, it would ensure a more accurate colour finish for your Santa Sack. The above is only necessary if the logo/crest is unknown to us. If it is a well known theme or logo, we will have it on file.

All of our Digitally Printed Sant Sacks are made in our Factory in Dublin city centre, so if you can not find an option that you would like or would simply prefer to get in contact with us instead of going through the website, please contact our office on the phone +353 1 4753452 or by email sales@flagsireland.com
View full details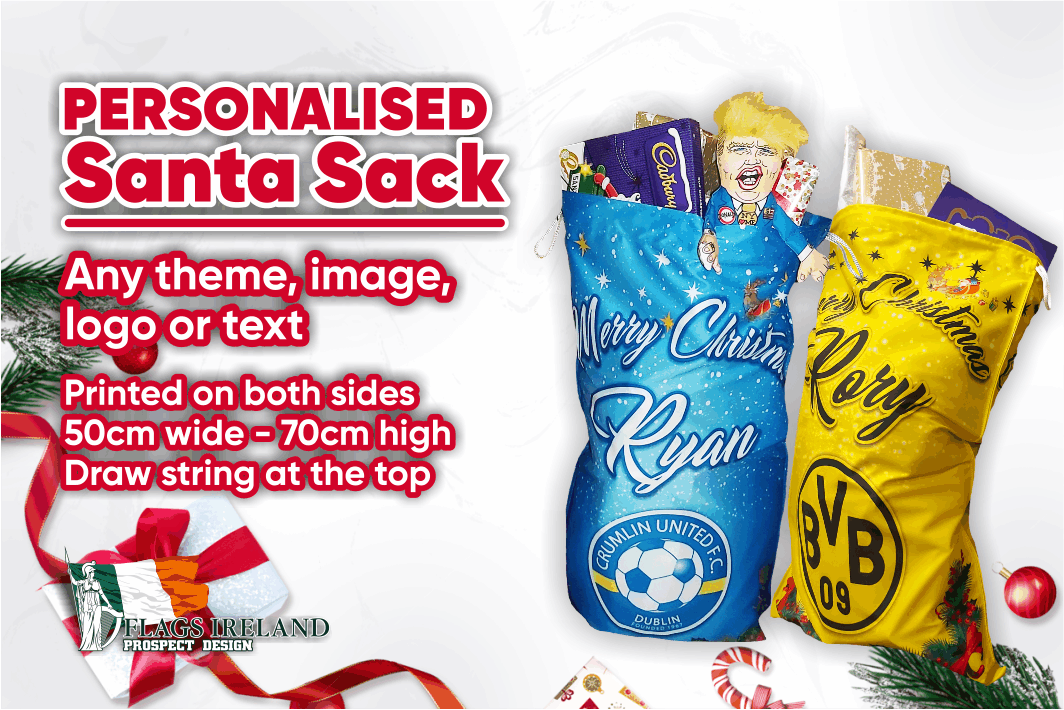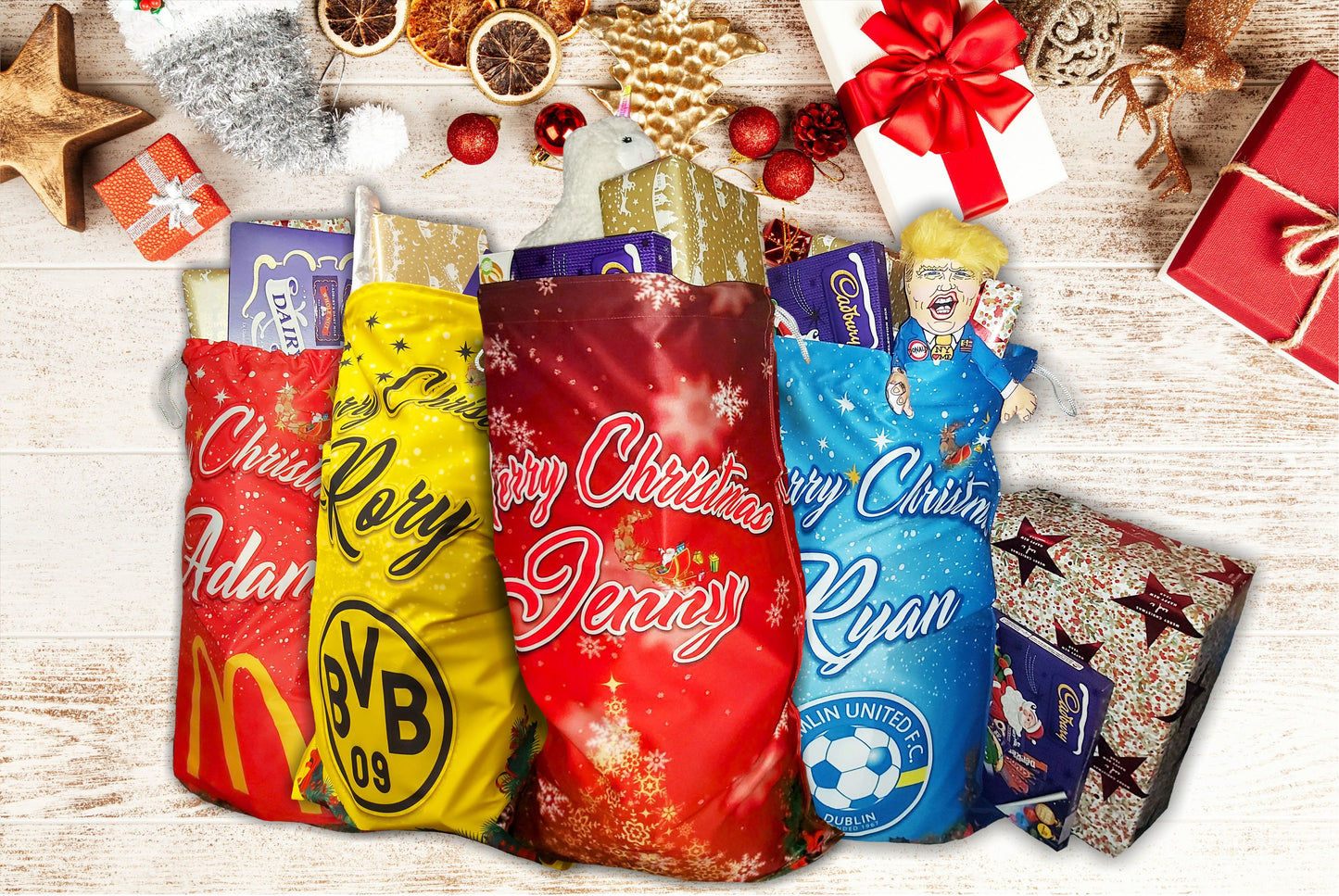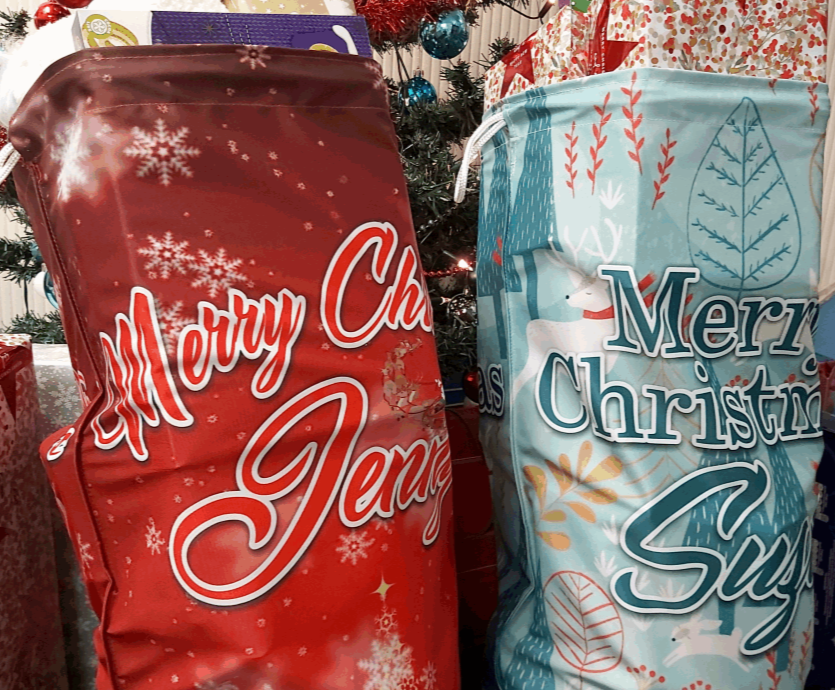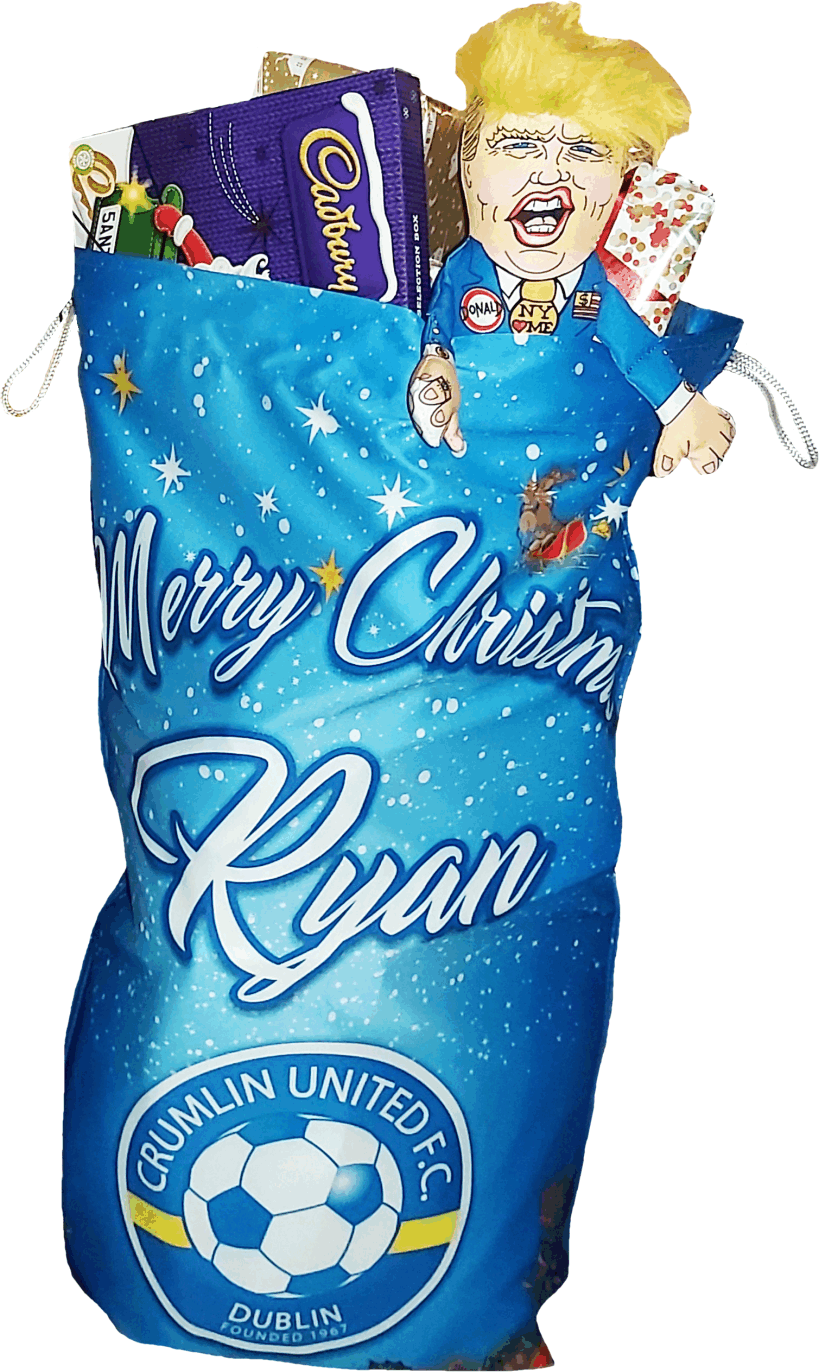 Santa Sack - Personalised