Oktoberfest Dark Blue Flag
Our Oktoberfest Dark Blue Flag with text and hop icon is digitally printed on high-quality knitted polyester and comes in a range of sizes and finishes.
DIGITALLY PRINTED POLYESTER FLAG DETAILS
Four flag finishing options available online(contact us if you require something different).
Ten sizes available online(contact us if you require a unique size).
Print penetrates the reverse of the flag up to 95%.
Double hem finish.
Flame retardant.
Ideal for both indoor and outdoor use.
The standard and most popular size of flag is 90cm hoist x 180cm fly (3ft x 6ft) which is generally what you see flying on a standard flagpole outside schools or government buildings.
We can finish your flag in a variety of ways, such as rope loop & tail or two brass rings in the left hoist side which suits flying on flagpole best. You can also get a sleeve pocket on the left and/or right sides if you want to use the flag on a stick or pole, or you can get brass rings in the four corners of the flag if you want to hang your flag on a wall or railing.
If you would like to have this flag personalised, that's no problem. Simple contact our office and we can talk you through the process.
Phone +353 1 4753452 or email sales@flagsireland.com
View full details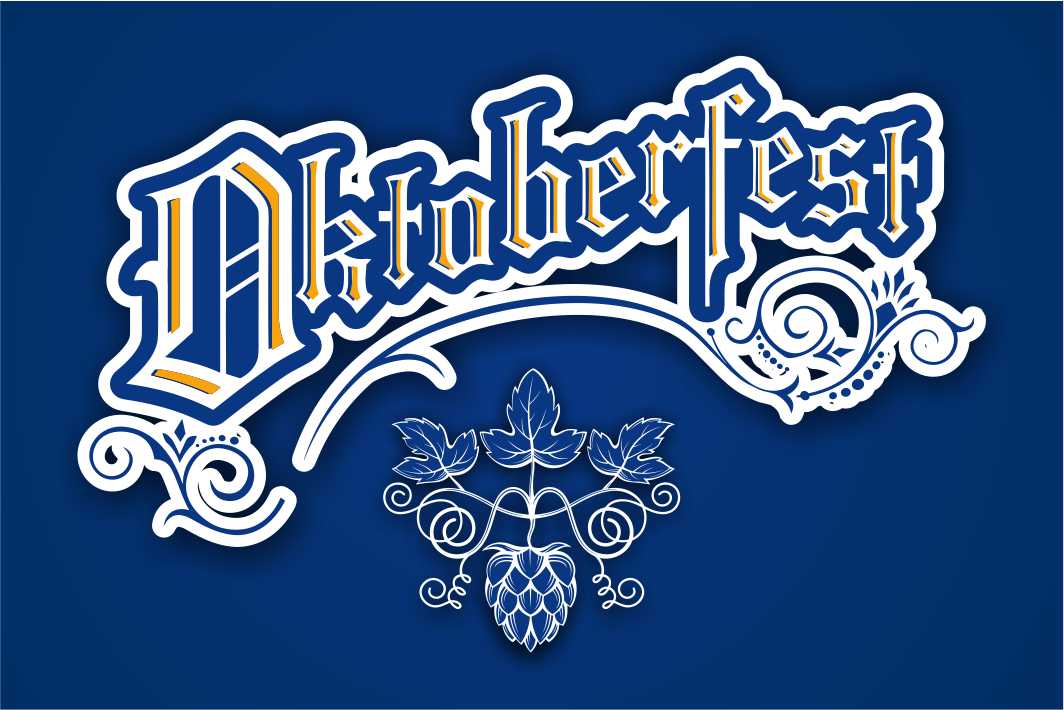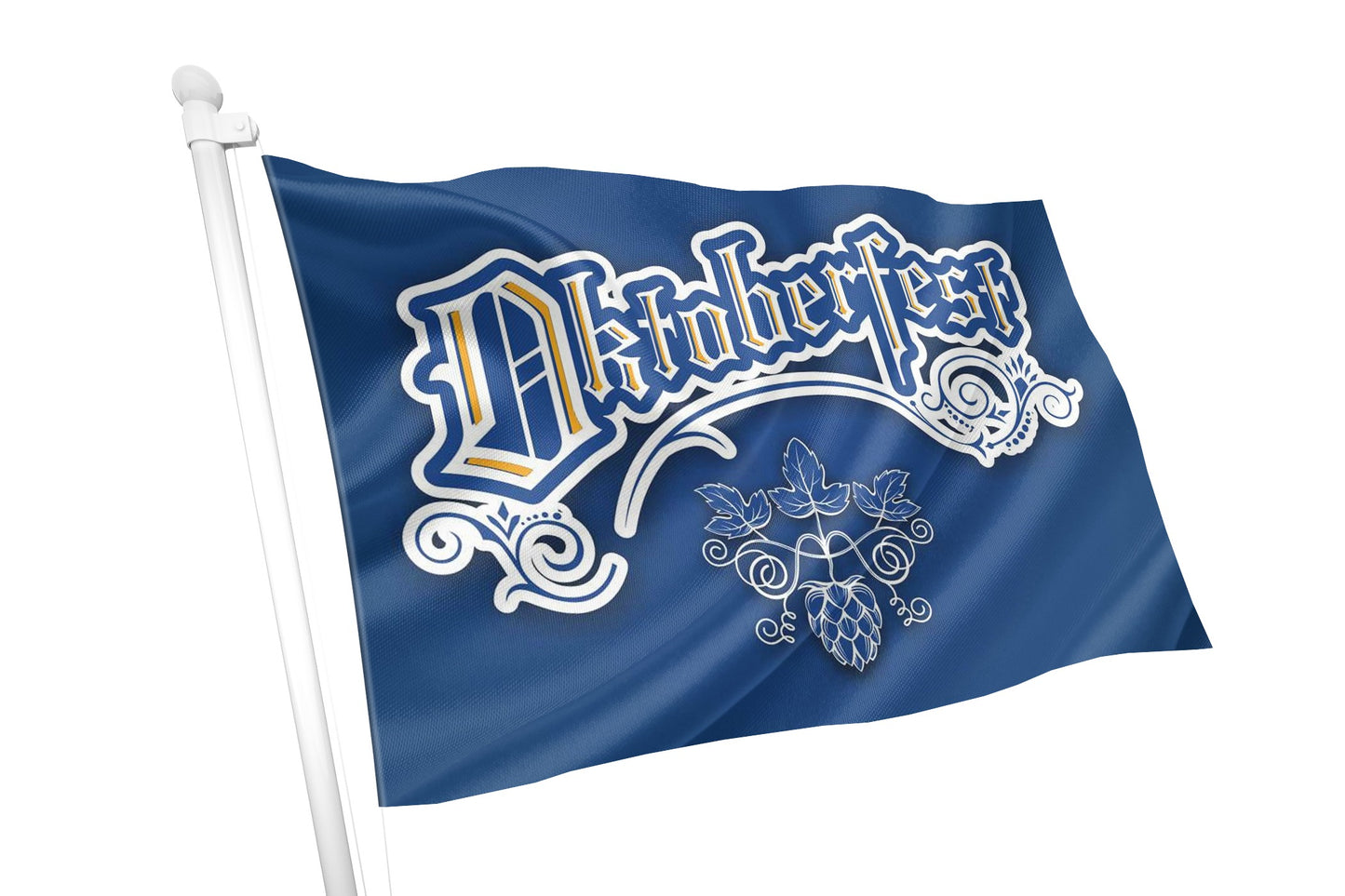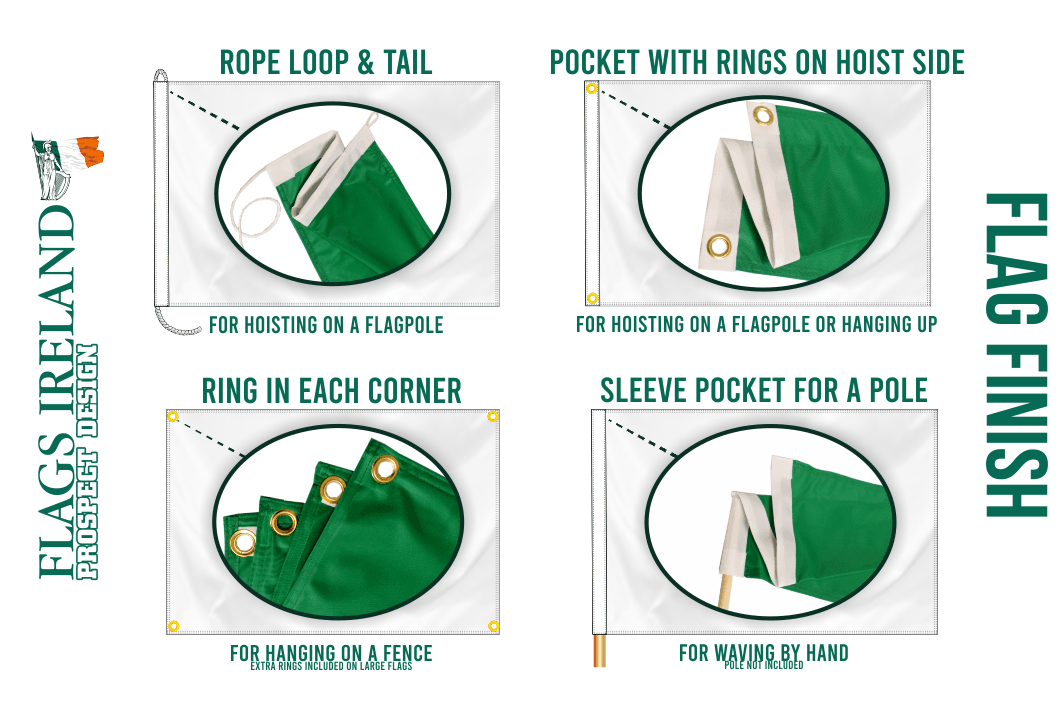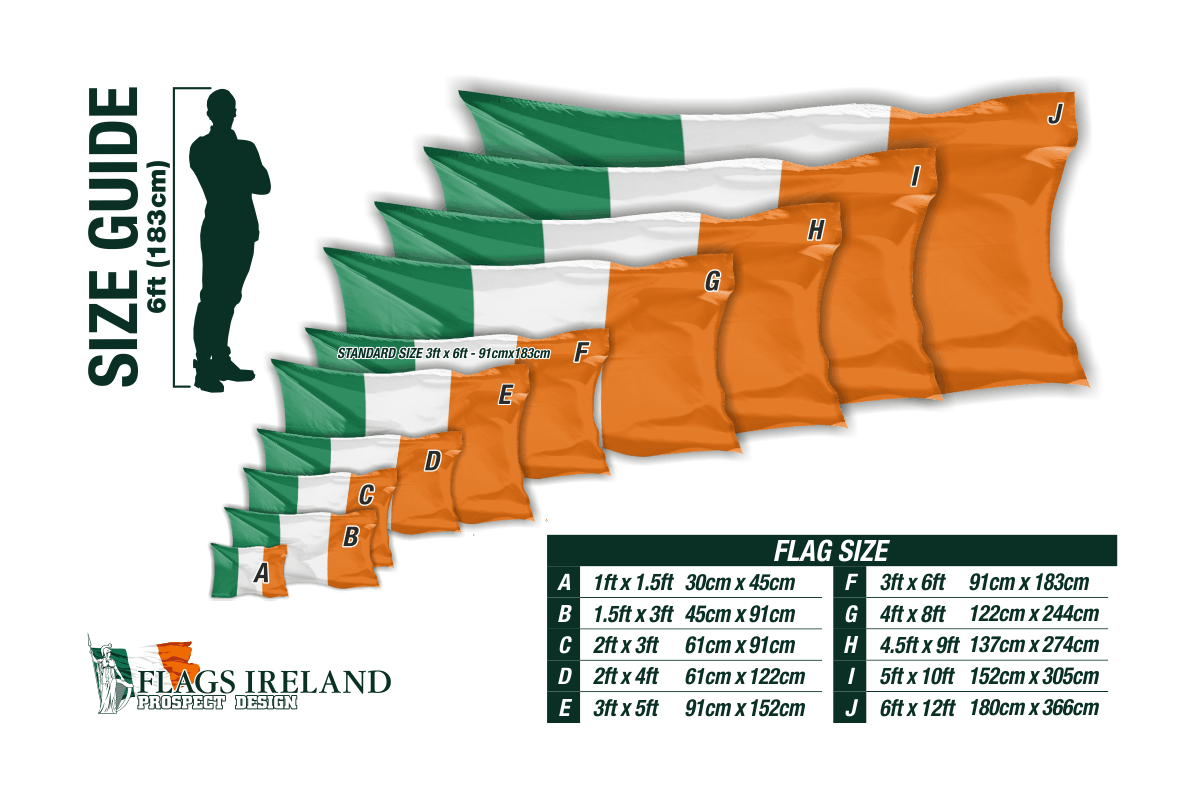 Oktoberfest Dark Blue Flag